The Most Dangerous Rodeo In Advertising: Machine Learning's Need For Certainty.

Sneakersnstuff PPC Case Study:
Nobody likes watching their profits decrease, waiting for Google ads to prove beyond all mathematical doubt that the intention to buy a product has changed. – Andrew McGarry, Digital Strategist.
Think Like A Merchandiser. Save Time And Money.
Sneakersnstuff is a global multi-brand retailer in the hyper-competitive sneaker market. They engaged us to increase sales and grow marketshare, particularly in Europe and North America. Key brands to be sold included NIKE, adidas, Converse, New Balance and PUMA. The challenge was to use Google Shopping as the primary tactic to drive sales.
Here's the thing about machine learning behavioural probability models – and this is the important bit! – it can waste your profits in many situations. Merchandisers who carefully select sneakers to buy at wholesale do not expect them to sell at the same rate. That expectation is known before an ad is ever clicked. And yet…
Make no mistake – due to lack of product intelligence, Google has to spend your money, to confirm it should no longer spend as much of your money on any given product, and that can be an expensive, dangerous rodeo.
To stay in the saddle, we created… *drumroll*… New Product Intelligence Automation.
It dramatically improves KPIs without compromising order volume. Both ROAS and order volume increased together = More money, more profits.
Case Study Stats
Revenue Growth at 243% globally including USA & UK across 3 years.
Revenue Growth over 100% YoY in Germany (doubled revenue in 12 months).
Higher order volume AND increased profitability to sustainable 700-800% ROAS.
All this actioned as part of an integrated search approach with organic. 
We published part of the strategic choices made via industry media site, SearchEngineLand.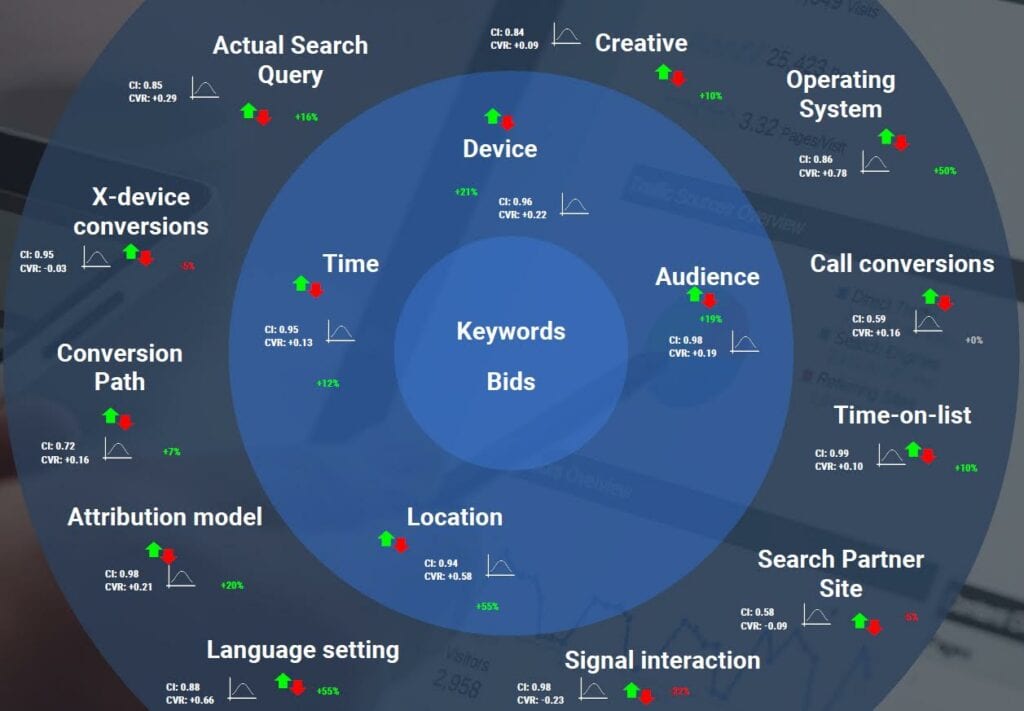 Want Even More Details? Deep Dive Ahead!
The Challenge
American bull riding has been called "the most dangerous eight seconds in sports."
For the last few years, Google's approach to machine learning has left many PPC advertisers feeling like they're on a bull they can't control.
That's where we enter this story.
Our job was to sell more footwear and clothing including NIKE & adidas classics, PUMA, New Balance, Converse and more. You get the idea.
The catch? Our PPC management was almost exclusively for Google Shopping. No text ads. No easy remarketing combined with DSA. Pure product feed focus.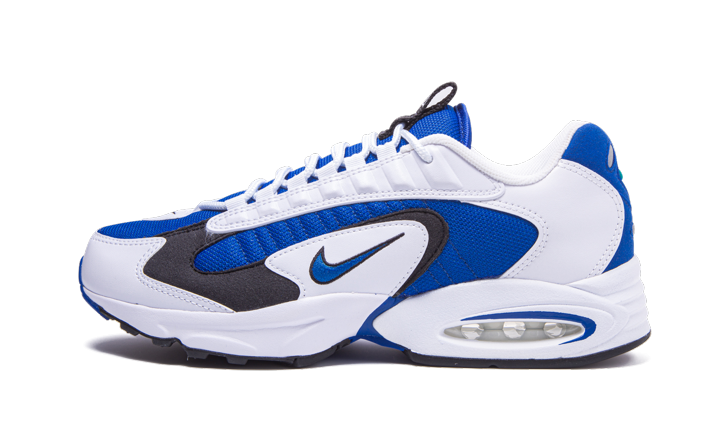 Sneaker drops that do need advertising often show an initial spike in demand followed by the downtrend in desirability. This is due to many factors including media coverage, influencer trends, and even basic seasonality. Wearing thin Converse shoes in the winter can be cold for your toes if you don't live in California!
Sentiment across a catalogue like NIKE can vary from sub-brand to sub-brand, and country to country. Jordan sneaker style tastes differ in France to the US. And so on.
That initial feeling of being thrown around on the back of machine learning can happen after every WEEKLY sneaker drop. Creating a meaningful year on year comparison is often impossible without Big Data.
It was clear Google's machine learning was too often behind the curve, relying on recent historical data to determine ad auction choices. Spending your money to confirm that it should no longer spend your money is problematic. The more volatile your short term product desirability trends, the more we see these ROAS-decreasing slow conclusions by Google AI.
Nobody likes watching their profits decrease, waiting for Google to prove beyond all mathematical doubt that the rider has fallen off the horse. 
Crucially, the machine learning powered shopping ads needed to catchup to the desirability trend data faster.
Our goal – to attract potential customers less likely to be price sensitive, avoiding a battle with likes of Footlocker and JD Sports. The fact NIKE has since pulled their official store off of Amazon highlights the need for multi-brand retailers to position themselves in more attractive ways.

The Solution
Automating Product Feed Intelligence: We scoped, designed & coded an innovative inhouse software approach to Google Shopping intelligence. Our automation for product feeds delivers bottom-line KPI improvements comparable in terms of results to standalone SaaS options like Kelkoo, Channel Advisor or Crealytics but at No Extra Cost. That's incredible value and significant cost saving even before you factor in the KPI uplift. In the end, we replaced Kelkoo altogether for the client.
✨Here's how we innovated and doubled client order volume in 12 months! 
We created a footwear intelligence database, mapping ROAS probability KPIs into a spreadsheet based on our knowledge of merchandising trends & media insights.
Custom sneaker insight automation created the best possible product feeds.
Dynamic adjustment of product feed values to bridge merchandising and advertising decisions.
Real value is created in knowing when to advertise a product (down to SKU level) for optimal profitability without lowering order volume – the holy grail of paid media!
Higher ROAS comes from steering Google's machine learning based on our product desirability insights.
All of this was managed in a custom database using Google BigQuery.
As you'd expect, Google Analytics and Google Ads APIs were used to access historical data.
Lastly, pre-click insights (merchandising trends & media coverage) used to adjust feed data was complimented with post-click user behaviour mapped in Data Studio.
The Results 
243% revenue growth over 3 years and 8 countries including hyper-competitive sneaker markets in US and UK.
100% revenue growth YoY achieved in Germany (priority target).
700-800% ROAS from NIKE and adidas orders using Google Shopping innovation.
We achieved all revenue targets agreed with Sneakersnstuff, within the ROI range forecasted.
"I've been working with The McGarry Agency for over 10 years. Andrew and his team are always my go-to when it comes to all things SEO and Google Ads. Andrew is just one of those guys who knows his stuff and tells it to you straight. He is clearly passionate about what he does and constantly up to date with the evolving nature of best practice. He has built a team around him that can execute large and complex campaigns across both SEO and PPC. If you want an expert, speak to Andrew at The McGarry Agency."
Kieran Clinton-Tarestad,
Chief Digital Officer at Sneakersnstuff.
To find out more about how we improve paid media performance, Contact Us Today!