7 Hot Takes on Google's Privacy-First Cookie Alternative

Cookie Privacy: Advertising in a world where organic findability is a second class citizen.

Hot takes on Google's privacy-first web announcement are everywhere. Before you read a single one, I urge you dear reader to consider the wider context. Disruptive thinking demands a look at the big picture.
The scene is playing out in front of governmental and regulatory bodies. The third party cookie lies on the back of the wooden cart being pulled along by Google who cries out, "Bring Out Your Dead!"
The cookie shouts back, "I'm not dead yet!" and then the hammer lands.
Still with me?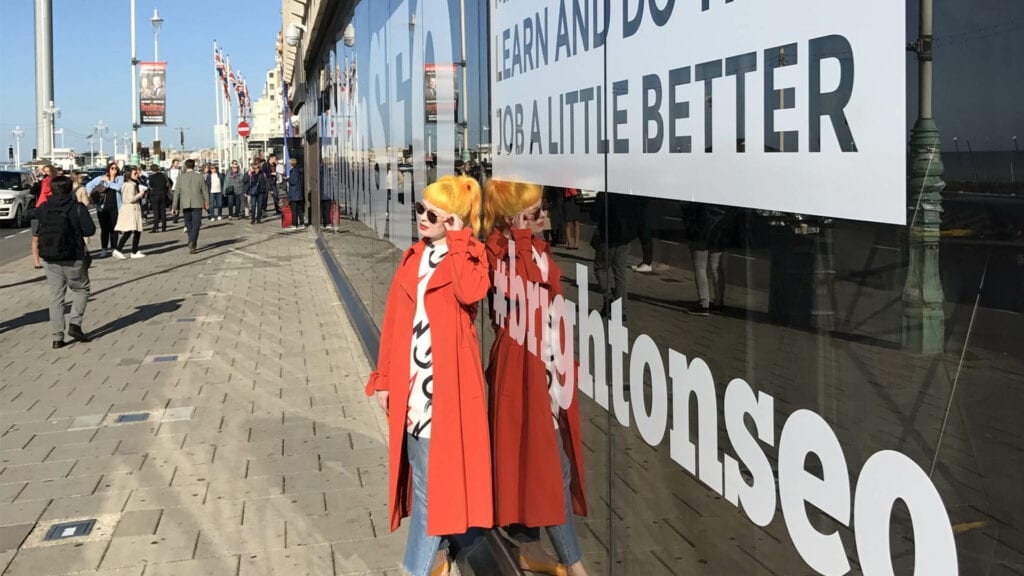 I am of course comparing the cookie shenanigans to that famous "I'm not dead yet" scene from OG disruptive thinkers, Monty Python.
It's a fitting way to visualise what's going on right now. Google's PR announcements may or may not hold up under scrutiny. You'd be more inclined to believe the frame they're using if they hadn't just fired their ethics team for trying to do ethics with big data.
The body cart owner has an agenda, and to get to the bottom of it we've rounded up all the best articles on Google's Privacy-First Web Announcement.
The ongoing multi-billion dollar investment into behavioural probability models is a tougher concept to pitch than the humble third-party cookie.
Source Material
In creating this round-up post of all the best insights into Google's new privacy policy, we should take note of the source material.
Here's the original article published by David Temkin, "Charting a course towards a more privacy-first web", Google, 3 March 2021. Yesterday's followup by Deepti Bhatnagar who writes, Helping publishers thrive in today's privacy environment (blog.google).
You should take a minute to scan both of those articles. The questions raised in response will then make more sense. It's telling that in Google searches on this very topic, the top results are tabloid papers not exactly renowned for intelligent analysis. Over at Bing it was a lot easier to find genuine analysis from sites such as Irish Council for Civil Liberties and ThreatPost.com alongside those bigger media brands like WIRED. Bing results are gamed less for SEO, and it shows.
7 Hot Takes on Google's Privacy-First Web Announcement
1. Irish Council for Civil Liberties – 4 Big Questions about Google's new privacy position
2. Cookiebot – Google ending third-party cookies in Chrome
3. Wired.co.uk – Google's next big Chrome update will rewrite the rules of the web
4. thehackernews.com – Google Will Use 'FLoC' for Ad Targeting Once 3rd-Party Cookies Are Dead
5. Yahoo! Finance – Google's new privacy policy for Chrome won't stop targeted ads
6. Wall Street Journal – Google to Stop Selling Ads Based on Your Specific Web Browsing
7. ThreatPost.com – Critics Blast Google's Aim to Replace Browser Cookie with 'FLoC'
—
Bonus Post!
eff.org – Google's FLoC Is a Terrible Idea
—
Exciting lies spread faster than boring truths
We've said it before. When Google rebranded 'Google Adwords' into 'Google Ads' it was part of a longer term strategy. A plan to get advertisers off manual actions, keywords, and KPIs based on last click cookie behaviour.
Instead, the slow march is towards people-based advertising where click probability and behavioural models are driven by a truly historic amount of big data.
Big data as a phrase isn't even big enough to quantify just how much tech companies know about our lives.
Purchase intent is easier to predict when big tech buys your credit card history, tracks your every move with GPS, and from your emails, texts, and selfies can guess everything from how that tinder date went, to what you're going to buy next.
In the evolution of ad-tech, third party cookies are the dial-up modem of its time. Surveillance capitalism has all the info it needs to know how to monetise our attention. It just needs to phase third party cookies out in a way that doesn't make it obvious WHY they don't need them. Hint: it's not to improve your privacy.
Here Comes The Mic Drop
In a world where exciting lies spread faster than boring truths, advertising can be the great neutraliser. It can save us from ourselves. A great ad campaign can inform and entertain. 
The privacy debate must not sidetrack us from challenging bad ideas. When bad ideas get used as a weapon against our deep sense of what makes us human, or against science, then its easy to pick on the ad-tech industry.
There is a counter-intuitive aspect to great creative and advertising results. You don't measure it by awards. Just ask Mothercare.