How I Survived Apple's iOS14 Update (And Made Facebook Ads Great Again)

For Facebook advertisers, surviving in the new world since the iOS14 update has been an ongoing challenge. Even the normally monotone Zuckerberg has gone on the offensive, as heard on the recent Facebook earnings call.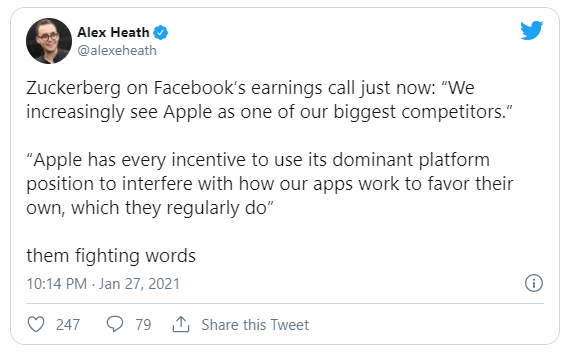 Why all the drama then? 
Two words: Data Loss. 
Apple wants to grow its own ad business model in the App Store while using privacy as a marketing weapon to sell more devices. When Apple says "privacy", Apple means restricting ad data from its devices to non-Apple ad platforms. In other words, the competition. 
Apple's own ad platform? That's totally cool as far as Apple is concerned. "Sorry not sorry Facebook", says Tim Apple. Allegedly. 
For advertisers, attribution is hard enough without Apple making full funnel analysis even harder. 
That's the heart of the issue. Missing data can lead to inaccurate decision-making, as the weekly #ecomchat crew over on Twitter pointed out.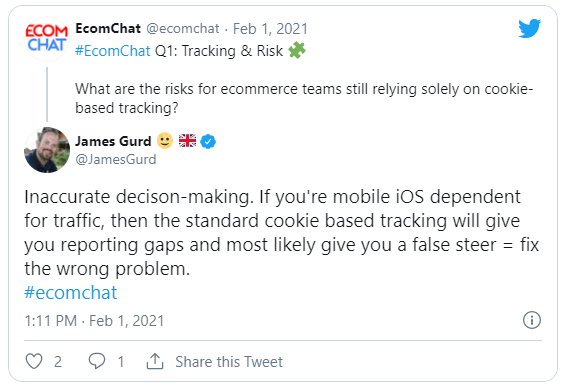 The main concern for the iOS14 update is that for performance marketers, we know that data is the source of all optimisation. Better optimisation means better results, which leads to happier clients. 
Let's look at the most obvious impact and changes in Facebook ad attribution.
The 28-day click attribution window no longer exists.
Facebook Ads now default to a 7-day window.
To be clear, this means a conversion or event resulting from an advertising campaign will be attributed within 7 days of clicking, and within 1 day of viewing the ad. 
Those of you annoyed by being chased around the internet by the same ad for weeks on end can breathe a sigh of relief. Apple's solution to privacy is about their own marketing gain as much as anything else. Yes privacy is worth protecting but is this overkill? Many think so. Especially when Apple gives their own ad API special treatment.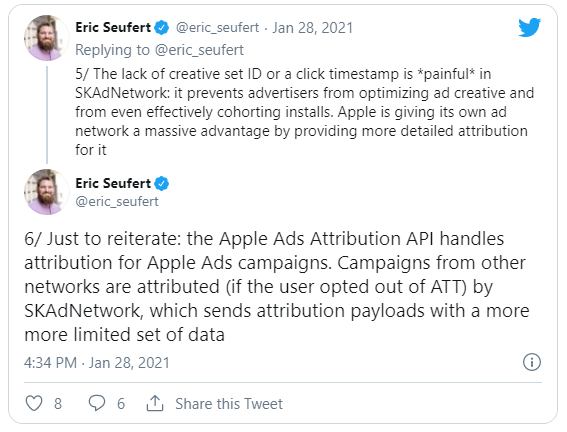 So Apple is fine with tracking you. They're just not crazy about sharing that data with others, and especially Facebook. 
To survive, I realised early on that proactive client management and clear communication would be vital to navigating the choppy waters of iOS14. 
Facebook and Instagram advertising continues to be an excellent investment for introducing a brand, product or service to people. The first touchpoint is every bit as important as the last click, because everything flows from it. Without that investment, there is no last click! 
Yet here we have a situation where Apple is now making the ROI equation of the entire customer journey even harder to quantify. We need to steer brands towards full funnel attribution, and do so in a way that isn't incompatible with our choices regarding data privacy. 
Facebook advertisers understand that proactive client management and clear communication is the only way to manage client expectations.  
ROAS may decrease because we will essentially lose the ability to track conversions from the other 21 days. Of course it's entirely possible that an online shopper could see an Instagram story ad, later engage with an affiliate link, and that evening click on a Google remarketing ad, creating an attribution headache where multiple channels all want to claim credit. 
The impact of Facebook and Instagram in warming up cold audiences BEFORE the 7 days prior to the last engagement act leaves a bigger gap in full funnel analysis.   
Ad reporting itself is not instant either. 
Ad reporting will have a delay in display of up to 3 days, and will have less data from those that have opted out from the IOS14 tracking.
Additionally, as Aggregated Event Measurement is used for people who opted out of tracking option, Facebook Ads will only be able to report the prioritised event from a user's visit. For example, if a person performs ViewContent, AddToCart, and Purchase during a visit, the Purchase event will be the only thing recorded. 
Things You Can Do To Make Account Management Easier
Your dashboard setup may have to be recalibrated to reflect the new changes and to display the insights to propel your optimisations forward. This will depend on the goal of your brand. Is it lower CPA? Increased AOV? ROAS adjustment?

A longer consideration period might be needed to make the right decisions. Working with less data will create both challenges as well as

new opportunities for attribution measurement accuracy

.

Monitor and compare data on a regular basis to better understand how this is impacting your campaigns. This provides the opportunity to catch any suspicious or unusual trends in your account.

Android and other operating systems don't escape entirely either. One of my learnings has been to fully adapt my Facebook Ad strategy to respond to the changes across all devices. The new 7-day click attribution applies to all users.
Nerding out on all things measurement and attribution is how all of us can survive any Apple update. Speaking of learning new things, industry thought leader Simo Ahava has launched a new online course.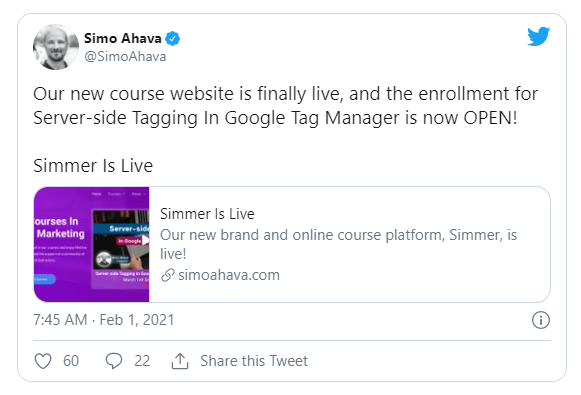 And as always, if you're looking for a Fashion PPC agency to help manage your Facebook advertising or Instagram ads, get in touch. We'd love to hear from you.