The Importance of Metadata To Win Hearts and Minds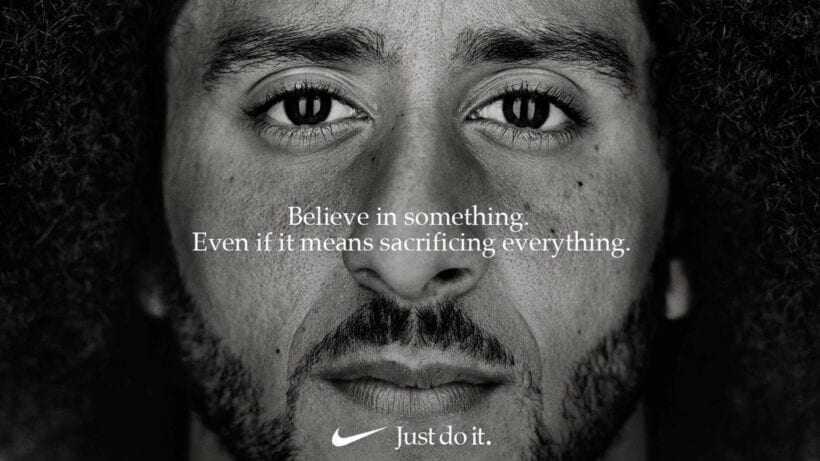 Here's one from Captain Obvious. Your paid media team spend hours improving and optimising copy for PPC ad results. Right? So then why is it that brands don't not spend the same effort on metadata for organic results? 
It might seem that 160 characters isn't much space for a branding opportunity to get new customers, but Nike did it with just 3 words – "Just Do It".
Quality, compelling writing requires dedicated clarity and focus and that can 100% be achieved in SEO with metadata!
Take a more considered approach to boosting organic traffic
Testing different messages, story angles and optimising copy is extremely important to improving click through rates. Especially if you want sustainable growth.  
But, have you ever stopped and wondered why the same attention to detail is not made in organic traffic? 
Let's break it down a little. When you create search ads, the first goal is to win the click.  
Imagine we get 35% CTR (click through rate) and can calculate your Return on Ad Spend (ROAS). This ease of KPI calculation is why paid media teams test and improve in real time using automation. 
Quick KPI calculation from PPC ads is great but why do we not pay the same amount of attention to our organic messaging? 
Just because you don't have instant ROAS data setup from organic click throughs doesn't mean that it doesn't exist.  
Organic traffic is important for any website in order to achieve sustainable growth over a long time period. This kind of traffic does not disappear once you stop spending money on it. 
Now that you understand the importance of spending time on improving your organic messaging, how do you increase your click through rates organically? 
Here comes metadata! 
What is metadata? 
Metadata is a data set that you have full control over to showcase your landing page or article to millions of people who use search engines. 
You can either use it to describe why anyone should care about your page, or leave it to chance as search engines like Google instead use random snippets of text to try to explain what it's about. Your choice! Typically when your description gets ignored by Google, a quick re-write can do the trick. It must be relevant after all.
What Does Good Metadata Look Like? 

The example above shows an arrangement of meta titles & descriptions that easily explains what the page is about. It allows the reader to instantly know what they will get if they click on this page. It is clear and avoids confusion. 
What Does Bad Metadata Look Like?

The example above shows very confusing metadata. Yes, it does tell you what you will get by clicking on the link but it's mostly random text and there is no clear call to action.
You will be wasting some really valuable real estate if you don't focus on creating clear metadata for all your pages. 
This is the same real estate that paid advertisers spend millions on.
If you are already spending money on paid ads, get your team to replicate the same type of copy optimisation for your organic pages as well. 
It truly is a huge missed opportunity if you don't take advantage of metadata. Copy is extremely important across all aspects of marketing. 
Three Tips To Improve Your Metadata For Users 

Get Obsessed With Intent
(always use keywords or phrases that reflect user intent)
Keyword research is obviously essential when it comes to writing ads, long form copy and even social media copy. Use the same primary keyphrase in your meta titles and meta descriptions to ensure that the intent and purpose of the page content can be easily understood by search engines. Avoid diluting the topic in the title. Be focused!
With each core update that Google rolls out (hello core December 2020 update!), single topic focus per blogpost becomes more powerful. Yes, Google is enhancing its ability to extract paragraphs from a wider topic that answers the intent of your query – but – until they iron out how that works, keep it simple.
Here's one example for you.
If you're writing about the best time to post on social media, stick to one topic that answers the question such as, "what is the best time to post on Instagram?".
Immediately you can see that answer would get diluted if your article headline mentions multiple social platforms such as Facebook, Linkedin and others. It would lack focus.
ProTip: Google search result feature 'People Also Ask' is an absolute goldmine of user intent for focused content topics.
Think More Like A Librarian!
(create unique meta descriptions and avoid duplication)
This is especially important on ecommerce pages as you might be selling products that are similar like clothes or handbags. Ideally you should always make sure you diversify the copy for all your meta descriptions. Review your pages to make sure you don't have unavoidable duplicate metadata.
If you think of Google as a librarian, then make sure your content can be easily understood and catalogued. Descriptions assist this process.
If you think more like a librarian, the logic needed to make good decisions becomes easier over time.
Improve How You Choose Words & Tone
(write compelling copy) 
Some folks think they can sing until someone tells them otherwise.
When it comes to writing for websites, it's unlikely potential customers are going to email you and say, 'hey! I was on Google earlier and I thought your search result copy was kind of boring and uninspired. You might want to buck up your ideas'. That isn't likely to happen now is it? So you need a critical feedback loop to get better at writing. Your brand story deserves it. 
Yes all this might seem obvious but it truly does make a difference. Your paid media team already spend hours optimising paid ad copy. Doing the same for your metadata shouldn't require a quantum leap in logic. The ROI will be worth it if you can attract more of the right type of customer.
If Ted Baker can communicate brand persona in metadata, and have been doing so for YEARS, then it's not impossible. It simply requires dedication and sustained effort.
Winning market share requires not overlooking the basics and taking results for granted. 
Optimising your metadata for organic landing pages and websites is every bit as important as optimising for search ads. Do this and watch your new customer growth accelerate.