Selling on Amazon Might Be Your Smartest Business Decision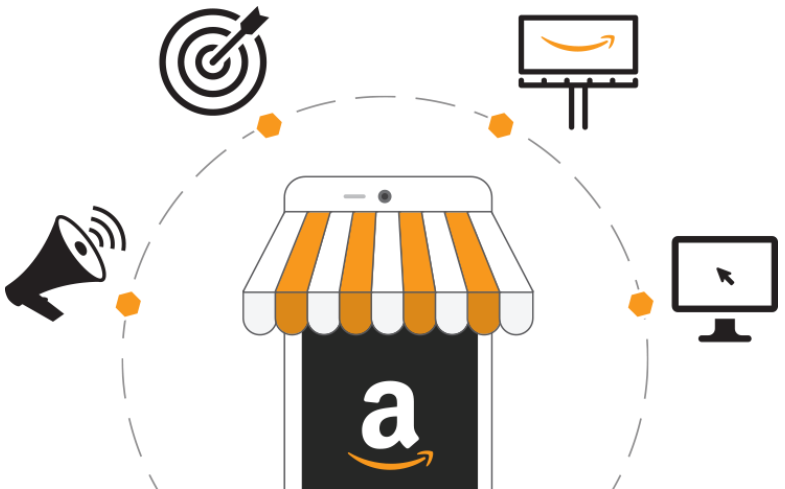 With almost the entire globe not being able to go out and shop like normal, online shopping has become a great escape for us all.
This is why we believe if you own an e-commerce business, you should definitely take advantage of the benefits of selling on Amazon. 
How has Amazon sales performed recently? 
Amazon has reported a $91.1B in sales for Q3 which surpassed all their estimates. This is an increase of 37% in sales. They also had a 33% increase in subscriptions. 
What is Amazon Prime Day?  
Amazon Prime Day was held on the 13th and 14th of October this year despite it usually being held in July. The coronavirus and all the uncertainty happening this year caused the move to October. This was around a month and a half away from Black Friday and Cyber Monday which was just far enough away to avoid any detrimental impact.  
Amazon Prime Day is a two-day sales event, once a year, that's included in your prime membership that gives you extensive savings. 
For brands and companies, this spike in sales is an important opportunity to achieve revenue targets or at the very least, get closer to them. 
Should you start selling on Amazon? 
The short answer is yes. We pulled together insights from the recent Prime Day sales to showcase the power of Amazon when it comes to large volume sales worldwide. 
Amazon said smaller and mid sized businesses that sold on the marketplace made more than $3.5 billion on Prime Day which is a whopping 60% increase from last year's sales. The year on year growth continues to show customer behavioural change away from Google in terms of where product searches begin. For brands this means getting the balance right between how you position yourself and not missing out on this gigantic audience. 
We know that 2020 has been difficult for everyone. One of the benefits of working from home and societal change in attitudes towards shopping online is how platforms with the most robust supply chain have proven themselves in times of global crisis. 
Amazon is now firmly one of THE places that people go to to get their shopping done, capturing even more market share and mindshare! 
21% of shoppers have already said that they will start their holiday season shopping earlier. These trends reinforce the habit of buying from Amazon first before looking elsewhere.  
As a business owner, diversifying the ways in which people can discover your products, especially at peak trading times of the year, is of utmost importance.
What Are The Main Benefits of Selling on Amazon? 
Increased Sales
There is a customer expectation of value, driven by one-off events such as Prime Day and frequent Lightning Deals. By maintaining a presence on Amazon you will double or maybe triple your sales potential. The audience is huge with established customers. 
There are

150 million Prime members

worldwide currently.

They are as hot as leads come in the e-commerce industry. 

Brands saw +340% increase in sales during the two-day Prime event compared to the past 30 days before.
Ease of Shipping Out Orders
Save Time when Amazon handles the logistics. 
Amazon is able to manage all aspects from storage, to packing and of course shipping. Shipping is also free for all Amazon Prime members.
Trustworthiness
Since Amazon is trusted by millions of buyers around the world, sending your customers to an Amazon link makes a huge difference in buyers' trust.
Strong Back-End Support
With their own back-end infrastructure, you have proven business tools at your disposal. 
Critical elements become easier to manage including inventory tracking, order tracking, sales and purchases tracking.
In our experience, incorporating Amazon into your sales and revenue plans will amplify the visibility of your products in front of millions of customers ready to buy.
Between Amazon moving Prime Day to October and starting their Black Friday sales early, you can see that they are trying to dominate the ecommerce industry from Q4 and deep into the holiday season.
Let Amazon do what they do best – provide world class ecom infrastructure – while you focus on building your product USPs and brand.
Happy Selling (and shopping!)